Being baptized is an essential part of God's plan for us. Among other sacred and necessary ordinances God has revealed, baptism is the first step on the path back home to our Father in Heaven. Thankfully, Jesus Christ gave us the perfect example in all things, and baptism is no exception. Although a perfect man, with no need to cleanse any sins, Christ was perfectly obedient in all things, and entered the waters of baptism with humility and love.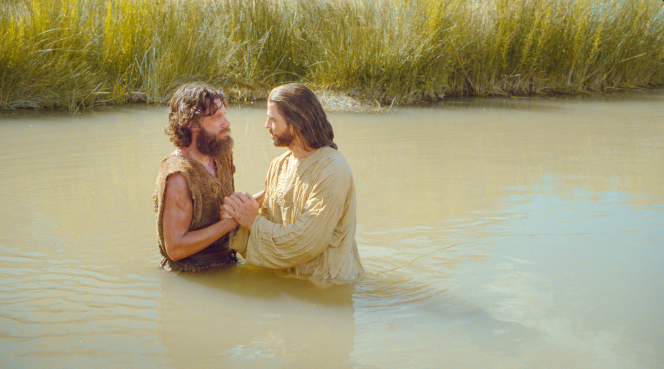 The scriptures teach and reveal the sacred doctrine concerning this vital ordinance. In Matthew chapter three we read,
"Then cometh Jesus from Galilee to Jordon unto John, to be baptized of him. But John forbad him saying, I have need to be baptized of thee, and comest thou to me?
And Jesus answering said unto him, Suffer it to be so now: for thus it becometh us to fulfill all righteousness. Then he suffered him.
And Jesus, when he was baptized, went up straightway out of the water: and, lo, the heavens were opened unto him, and he saw the Spirit of God descending like a dove, and lighting upon him:
And lo a voice from heaven, saying, This is my beloved Son, in whom I am well pleased." vs. 13-17
God has also revealed that there is an age of accountability when each son and daughter is capable of discerning for themselves the difference between right and wrong. The age is eight years. With the translation of the Book of Mormon, we learned that infant baptism is a sin before God. Little children are clean in the sight of God and are not capable of committing sin. In the Book of Mormon it is revealed that,
". . . wherefore, little children are whole, for they are not capable of committing sin; wherefore, the curse of Adam is taken from them in me, that it hath no power over them. . . And their little children need no repentance, neither baptism. Behold, baptism is unto repentance to the fulfilling the commandments unto the remission of sins. . . But little children are alive in Christ, even from the foundation of the world." (Moroni Chapter 8)
I invite you to study and consider this doctrine. It has so much peace attached. God has not left this up to the disputations of men. Little children who die without baptism are clean and pure and will live with our Father in Heaven in His Holy Celestial Kingdom.
I hope there is light and peace in this simple truth. God loves all of His children, and He is providing every means possible for us to return to Him. Baptism in the Church of Jesus Christ of Latter-day Saints is that first step. I testify that I know this is true and that Jesus Christ provided a perfect example of this and all things.
Posted by Brooke Kamalu-Member of the Church of Jesus Christ of Latter-day Saints